400-Panel Solar Installation
MAB's latest initiative is the installation of 400 solar panels on the roof of University Hill Factory Outlets. The solar installation will produce approximately 135,000 kW of power per year, reducing grid energy consumption by 10% at UHFO, and powering a cleaner way of doing business.
Wetlands, Parks and Water Cycle Management
The integration of natural environment features has been vital to the success of University Hill.
MAB has successfully integrated a significant lake, a series of wetlands, formal parks and nature reserves throughout the precinct, as part of the University Hill wetlands system.
University Hill's Princeton Park is a central public space that adjoins the residential precinct, acting as a link between the wetlands and the Town Centre. The park's established peppercorn trees date back to the site's historical homestead, and their retention was essential to the sustainable design of Princeton Park.
The wetlands are a centrepiece of University Hill, occupying five hectares of land, including a one hectare water body. The wetlands capture and treat 95 per cent of the estate's stormwater run-off before it is released, creating an integrated water cycle management system that has been recognized by the Urban Development Institute of Australia (Vic).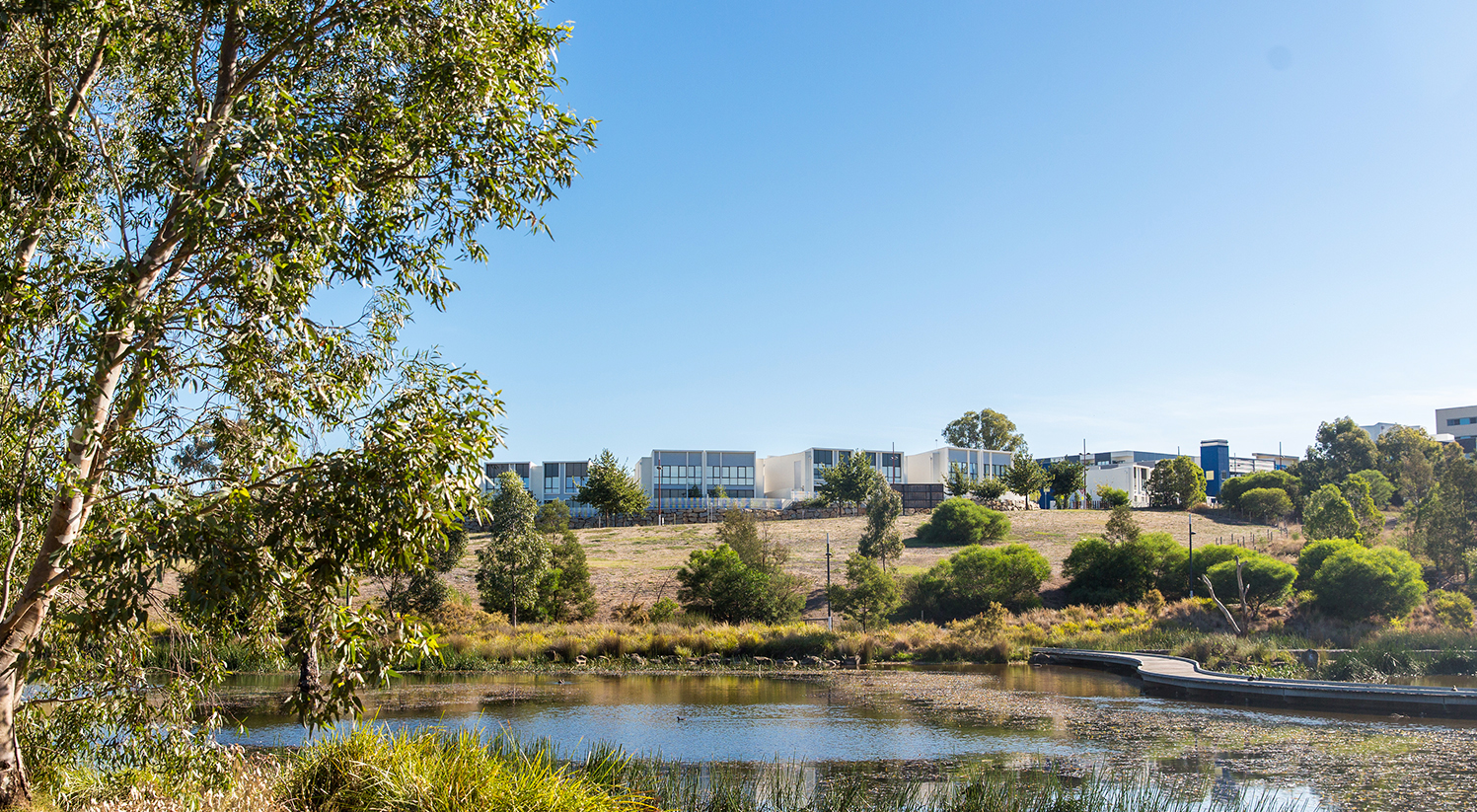 Nature Reserves
Five nature reserves have been created throughout University Hill, which aim to recreate the area's original natural state. The largest reserve is the 2 hectare Southern Woodlands nature reserve, located within the project's Business Park South. Public art has been installed in several locations to create a sense of place and to enhance the spaces' visual appeal.